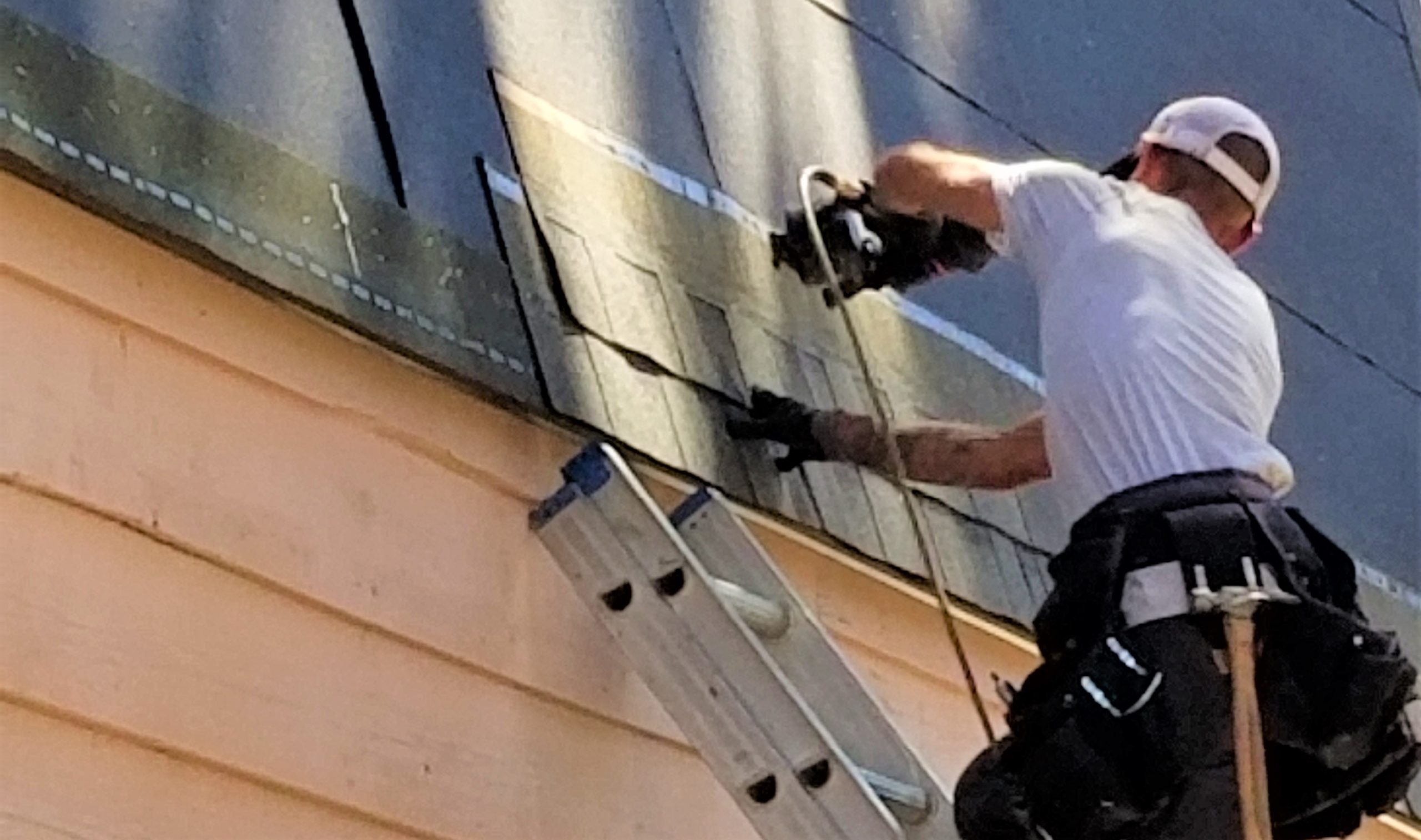 Signs a Roofing Contractor Is Ripping You Off
Roofing contractors play a significant role in restoring your home's roof and ensuring that it is correctly installed and routinely maintained. However, there are some contractors who will take advantage of homeowners by overcharging for their services, using low-quality roofing materials, or installing your roof incorrectly or lazily. To avoid contractors such as that, here are a few clues to watch out if a roofer is ripping you off:
–          PRESSURE TO SIGN A CONTRACT
If your roofing contractor is pressuring you to sign a contract immediately, this should raise a red flag in your head. Homeowners should take the time and use due diligence to review all details of the contract and make sure you understand all of the terms and conditions that are laid out before you sign. Reputable roofer should give you the time to go through the contract and explain how each term and condition works.
–          USING LOW QUALITY ROOFING MATERIALS
If your roofing contractor tells you they can use cheaper or lower quality materials to save you money, this shows that they are not committed to providing quality work and should be avoided at all costs. Using lower quality materials could result in a roof that is prone to leakage, damage, or other costly problems in the future.
–          UNLICENSED ROOFING CONTRACTORS
A reputable roofing contractor will have insurance to cover any possible damage to your home and liability insurance to protect homeowners in the case of injury or damage. Make sure you verify whether the contractor has proper licenses and insurance before doing work with them as this could lead to potential problems during your installation.
–          ROOFING SCAMS
Roofing scams are a common issue that can occur when homeowners need a roof repair or replacement. Contractors who scam take advantage of homeowners' trust and importance to complete their repair or replacement, which results in poor workmanship, overcharging, or sometimes even theft. Read through the contractor's reviews on Better Business Bureau (BBB), Yelp, or Google to ensure that they are trustworthy and do things the correct and honorable way.
–          OVERPRICED ROOFING SERVICES
Some contractors may take advantage of the homeowner's need to have a roofing repair or replacement done on their home and charge excessive amounts for their services. These contractors can overcharge you by inflating the cost of their materials to increase their profit margin and adding hidden fees upon completion of your project such as rental equipment or permit fees. To combat this, educate yourself on roofing systems and obtain several quotes from different contractors to compare the costs of the work that you need done.
–          DISHONEST ROOFING CONTRACTORS
Dishonest roofing contractors can cause a ton of stress and financial burdens for homeowners who do not know how to look out for them. These roofers may take advantage of the homeowner's lack of knowledge or financial situation to provide poor quality services or overcharge for the work that will be done. Some common ways that roofing contractors can be dishonest are cutting corners or failing to address underlying issues in your project, failing to apply for proper permits which could result in fines or legal issues for the homeowner, and even providing fake credentials, insurance, or references to gain trust. By being informed and cautious, you can protect yourself from contractors who could take advantage of you and your home.
–          ROOFING FRAUD
Roofing fraud is the act of deceiving homeowners to collect money or property through false representation about their roofing services. This type of fraud can come in many different forms and can cause homeowners to lose significant amounts of money and time. Some roofers may go door-to-door to perform roofing services at a discounted price and demand money upfront, then disappear without completing the work. Other roofers may perform unauthorized repairs, such as reroofing your home, without your consent. Afterwards, they may demand payment or threaten to file a lien against your property if you will not pay.
Overall, it is imperative that you do your research and due diligence, ask questions, and trust your instincts when you are choosing a roofing contractor. You can ask for customer references, copies of their license or insurance, and for them to go over the contract with you so you are both transparent. Don't be afraid to get multiple quotes or bids and compare them carefully before making your decision.
Excel Construction Group is the best roofing company in Texas, Colorado & Oklahoma for roofing and other construction needs. We've been roofing homes and businesses for over 26 years, and we've built a reputation for high-quality roofing that is professionally installed and backed by the best warranty coverage in the industry.
Also Read :