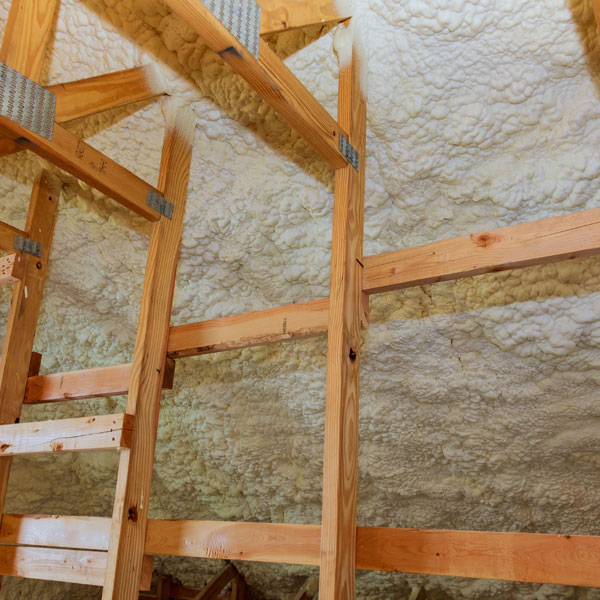 Best Spray Foam Insulation Company in Texas, Colorado
At Excel Construction Group, we take pride in being the best Spray Foam Insulation Company in Texas, Colorado. The first reason you should use spray foam for your insulation needs is its superior thermal qualities.
The ability to air seal properly and securely is the key differentiator from other insulation materials, such as blown-in or rolled. The foam provides an effective barrier to prevent leakage from a structured property and minimize air infiltration.
It creates a seal and provides excellent R-value in many applications. Spray foam is becoming more popular with new construction and can be applied to existing structures.
We offer high-quality materials and excellent customer service at competitive prices.
Residential Spray Foam Insulation Company in Texas, Colorado.
In today's housing market, homeowners are looking for the best ways to save money on energy costs. One way to do this is by insulating their homes with spray foam insulation. 
Spray foam insulation is one of the most effective methods because it can fill up every nook and cranny in your home, even if you don't know about them. 
This means that all air leaks will be sealed off, leading to more efficient use of heating and cooling equipment. 
When you're looking for a home insulation material to keep your house at an optimal temperature year-round with little or no air loss from the walls, ceilings or floors, consider using spray foam insulation. 
Commercial Spray Foam Insulation Company in Texas, Colorado.
When it comes to commercial Spray Foam Insulation company, Texas is a very big state. The size of the state can make finding an insulation contractor that you can trust daunting and complex. However, we are here for you! We are considered the region's top insulation contractor among commercial clients and area residents alike. 
Spray foam insulation is one of the most cost-effective and efficient ways to insulate a building. It not only can reduce energy bills but also help improve air quality in your home or business.
Whether you're constructing a commercial building or need to update existing insulation, reach out to us today! 
Why Spray Foam Insulation
The cost of energy is always on the rise, and as a result, so are heating and cooling costs. If you want to save money on your monthly bills and stay comfortable during the colder months of winter or warmer months of summer, then it's essential to consider how much insulation you have in your home or office.
Spray foam insulation has become one of the most popular and cost-effective ways to insulate a building. Spray foam insulation can protect your home or office from temperature extremes, pests, water damage and more. The sealant will stop drafts and increase energy efficiency by sealing air leaks around windows and doors, in ceiling spaces, under floors, etc. Foam will not rot like fibreglass, which lasts the structure's lifetime. 
Impedes the entry of insects and pests

Reduces strain on HVAC systems

Acts as air, moisture and vapour barrier all in one product

Increases control over the temperature of the home

Can qualify you for energy tax credits, green certification and utility rebates