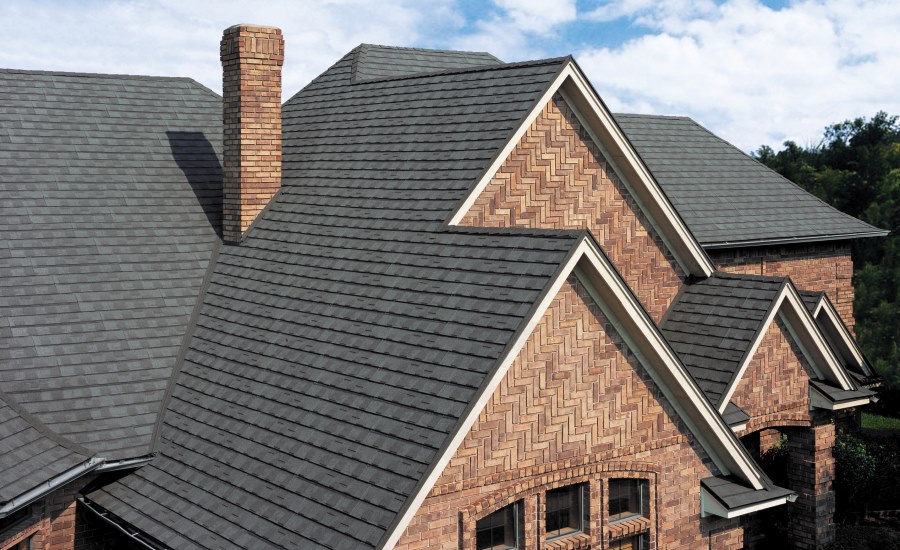 Modern stone coated steel roofing is perfect for your home.
One of our favorite roofing products to work with is stone coated steel. Stone coated steel roofing first came onto the market in the 1980s and really gained popularity more recently when people started replacing their wood shake roofs opting for something better. The technology has improved significantly in the last 20 years giving you better granular adhesion, airflow and traffic resilience.
One of the biggest advantages of Stone Coated Steel is the impact resistance. It carries a (SH) class 4 rating meaning that it's designed to withstand 1" hail without a problem. Unlike asphalt shingles or wood shake that break down with an impact, SCS panels can endure much more. In fact, they are so good that, as of the time of writing this, some SCS panels have been given a VSH (Very Severe Hail) rating.
We here in Colorado live with wildfire. This was tragically demonstrated with the Marshall fire.- The most expensive in the state's history because so many homes were lost. Stone coated steel panels also provide superior fire resistance. Unlike asphalt shingles or wood shakes, steel does not burn. Not only does this provide greater protection for your home, insurance companies have taken notice. Often you can get a discount on homeowners insurance for an SCS roof.
When installed on a batten system, SCS roofs keep your home cooler. The reason for this is the airflow. The battens provide a space in between the panels and the decking allowing the panels to cool off faster once the sun goes down.
Another advantage is the light weight. Stone coated steel roofs weigh about ⅓ the weight of clay tiles, slate or stone roofs which require stronger support to hold the roof up. They don't require an engineer to inspect the house to put it on. It puts less strain on the structure of your home- lengthening its life.
Stone coated steel also has the advantage of replaceable panels. If one gets damaged you can simply replace it instead of a whole new roof saving you thousands of dollars.
Our favorite brands of stone coated steel are Decra, Unified Steel, and Tefute.
Roofing Services Near You