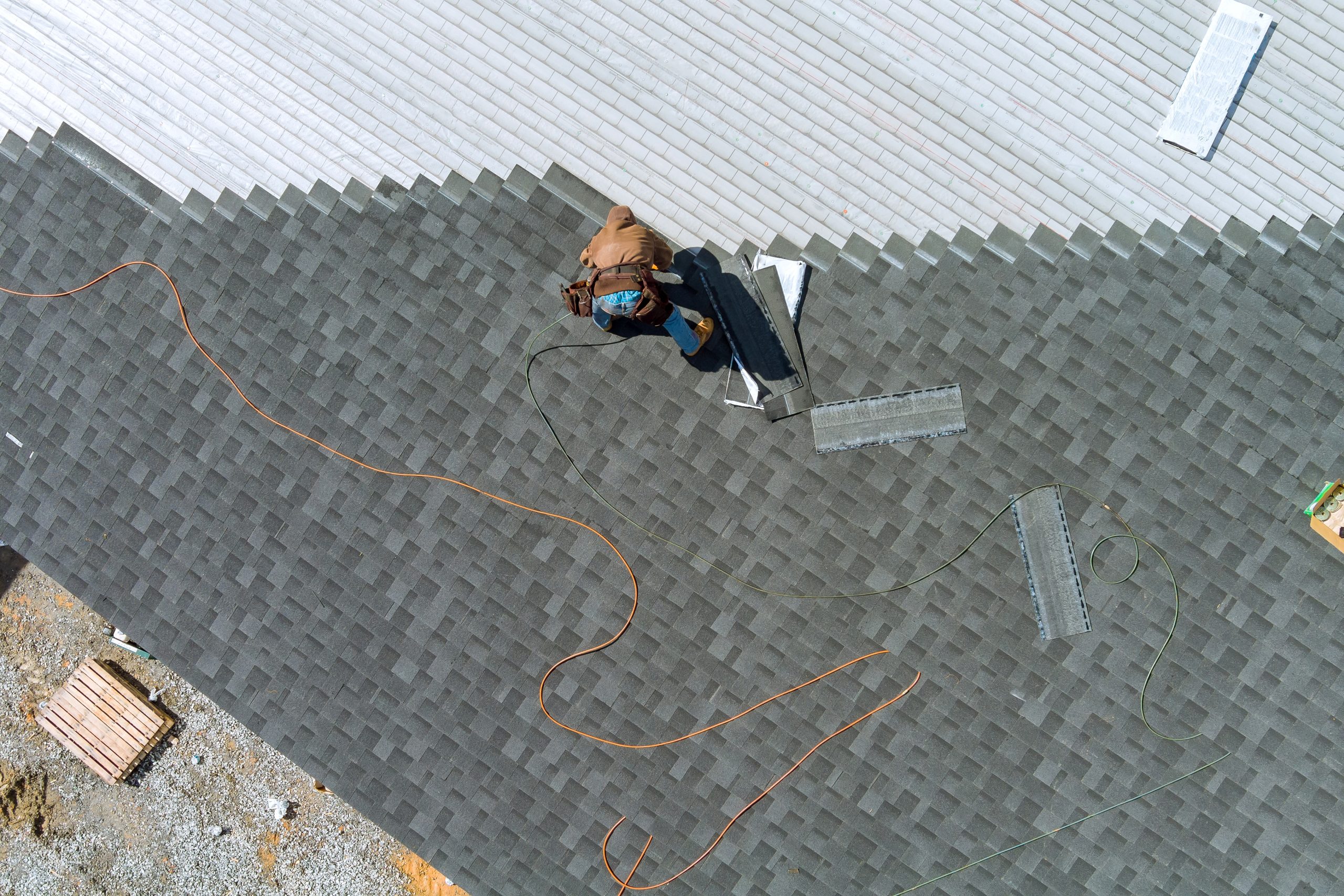 WHAT TO EXPECT DURING YOUR ROOF INSTALLATION
Getting a new roof installed on your home can be an exciting, yet stressful time. It is important to know what to expect and what exactly goes on during the roof installation process so that you are prepared, can ensure that everything goes smoothly, and most importantly, alleviate any fears that you may have. Here are a few things that you can expect during your roof installation:
MATERIAL DELIVERY
Your professional roofing contractor should have the necessary roofing materials delivered to your home the day before or the morning of your new installation. You can expect to see various types of materials that will be needed such as shingles, underlayment, ventilation components, and others stored on your driveway.
TEAR-OFF
Upon starting your new installation, the first step your contractor will take is removing your old roofing materials from your home. This may be a noisy and messy process, as old shingles and various other roofing components are being removed and disposed of. Your contractor will also take preventative measures to make sure your property is protected, such as laying tarps around your yard to catch debris, protecting your gutters, and even tarping off your pool if needed.
INSTALLATION
After all the old roofing materials are removed from your home, your contractor will begin the installation. This process will involve laying down underlayment, installing flashing around any vents or other roof penetrations, and installing your new shingles. The installation process can take several days depending on the size and complexity of your roof, though if your roof is a reasonable size, a skilled roofing crew can have it done within one day.
CLEAN-UP
Once your roof installation is completed, your contractor will begin their clean-up tasks such as removing any material debris, using a metal detector to find pesky nails, and removing the tarping from around your home. You can expect to see your home cleaned up and restored to its pre-installation condition.
FINAL INSPECTION
After your contractor is finished with cleaning up your property, they will perform a final inspection to ensure that your roof is properly installed and will meet your local building codes. They will also provide you with a warranty or guarantee on the work that they have done in case you run into any problems with your new roofing system.
Overall, a roof installation can seem like a daunting task for some homeowners, but knowing what will be going on through the process can alleviate some fears you may have. A professional roofing contractor will ensure that your installation goes as smoothly as possible while also providing quality workmanship. Here at Excel Construction Group, the homeowner always comes first. We can answer any questions you may have regarding the roof installation process and ensure that there are no worries on your end. Contact us at (817)-380-1500 for all of your roofing needs.
Roofing Contractor Near You