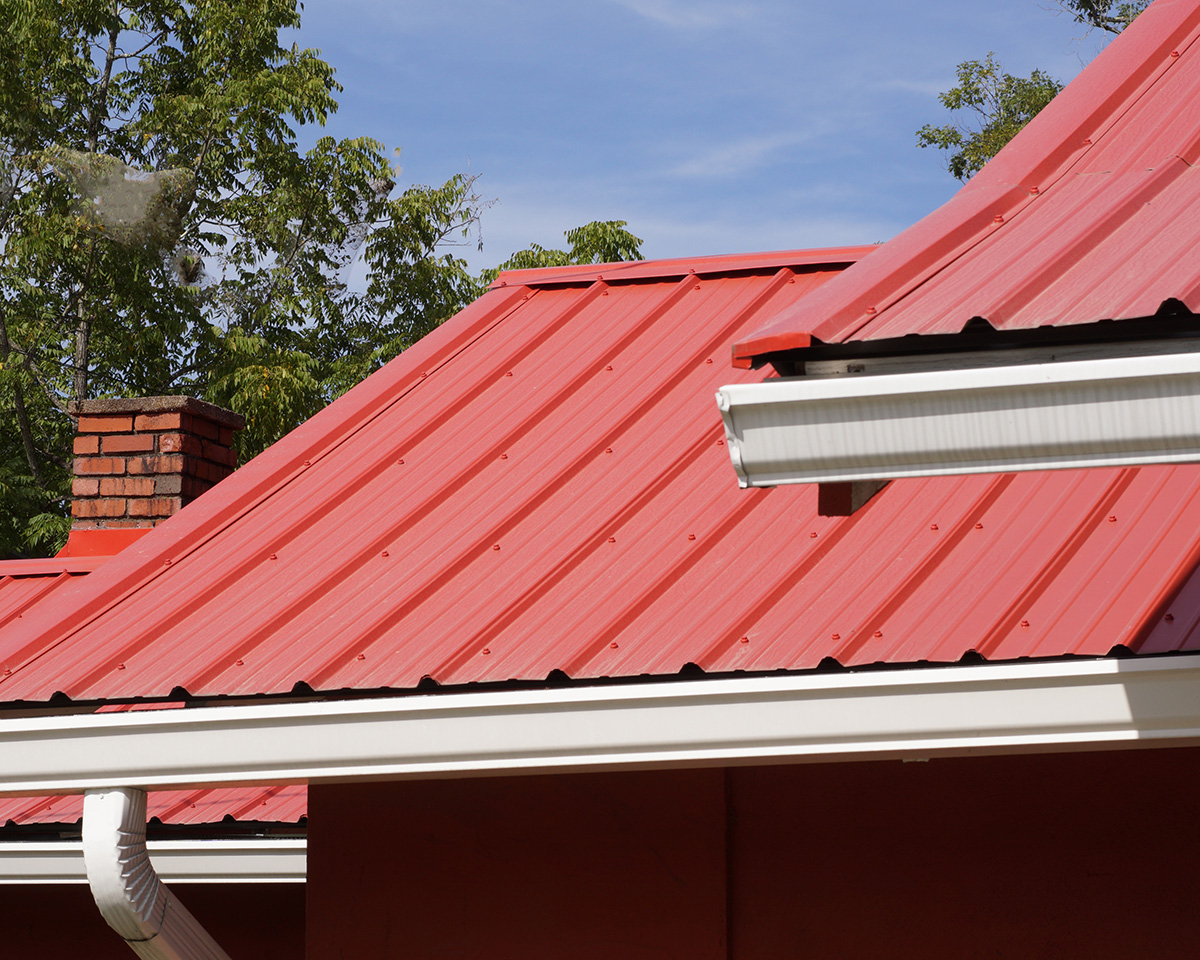 What is the Best Commercial Roofing Material?
The roof of a commercial building is not just a protective shield against the elements; it's a crucial component of the overall structure. Choosing the suitable roofing material is one of the significant decisions for all business owners, affecting factors like energy efficiency, durability and maintenance costs. In this blog, we'll explore some of the best commercial roofing materials to assist you in making an informed choice.
Commercial Roofing Material
TPO (Thermoplastic Olefin)
TPO commercial roofing material has attained popularity for its versatility and energy efficiency. It shows sunlight, reducing heat absorption and energy costs. It's recognized for resistance to UV rays, flexibility, and durability, making it a strong selection for commercial buildings.
EPDM (Ethylene Propylene Diene Monomer)
EPDM, known as commercial rubber roofing, is a synthetic material that provides excellent durability and is relatively simple to install. It's resistant to ozone, UV rays and weathering. This material is often selected for low slope or flat roofs because of its seamless application.
Metal roofing is esteemed for its durability and longevity. It can withstand extreme weather conditions involving heavy rain, snow, and high winds. Such metal roofs are available in different materials like aluminum, copper, and steel, offering versatility in aesthetics and design. It is an excellent choice for commercial buildings as it can last long and require very little upkeep. However, they remain more expensive and can last for decades.
Built-up roofing consists of layers of asphalt and reinforcing fabric that create a durable and waterproof membrane. It's recognized for its resilience and ability to offer effective insulation—one of the traditional choices for commercial buildings yet perfect for flat or low-slope roofs.
For such roofing material, the built-up membrane is poured many diverse times to secure the thickness of commercial roofs. Once the membrane has dried, all small stones are placed over it to protect it from high winds, hail and debris that might hit the roof. It is easy to install, especially for contractors specializing in BUR installation. However, it is suggested for the low-slope applications because of their high weight of build-up roofs.
PVC is a type of roofing that remains a durable and energy-efficient option. It provides strong resistance to fire, chemicals and impact. It is recognized for its long lifespan, low maintenance requirements and, making it a cost-effective choice for most commercial applications. A few benefits involve strong air-welded seams, fire resistance and high tolerance to temperature and winds.
Green roofing involves the installation of the living vegetation on the roof. This commercial roofing material remains natural insulation works to reduce urban heat island effects and enhance air quality. Green roofs require more planning and maintenance as they provide environmental benefits and can contribute to LEED certification. It's crucial to know about the advantages and disadvantages of Green Roofs.
Considerations for Choosing the Right Roofing Material:
Climate: – It's crucial to look towards the local environment and weather conditions while selecting the suitable roofing material. More materials are better suited for extreme temperatures or frequent rainfall.
Budget: – Analyzing the initial cost, installation expenses, and long-term maintenance costs to ensure alignment with your budget.
Durability: – Assess the predicted lifespan of all roofing material and its resistance to common issues such as punctures, leaks and weathering.
Local Building Codes: Ensure selected material complies with local building regulations and codes.
Energy Efficiency: – Always look for the material that provides good insulating properties to improve energy efficiency and potentially decrease utility costs.
Commercial building owners need to ensure that they select the material correctly.
It's crucial to consider the factors when selecting roofing material like energy efficiency, budget, durability, etc. Consulting with a professional roofing contractor can offer valuable insights and assist in making informed decisions based on commercial property requirements.
Excel Construction Group will guide you in investing in suitable roofing material to ensure your business facility's long-term protection and integrity proactively. Our professional provides roofing services and guidance for the best roofing material for commercial purposes. You can contact us at (844) 601-ROOF (7663) for a free roof inspection.