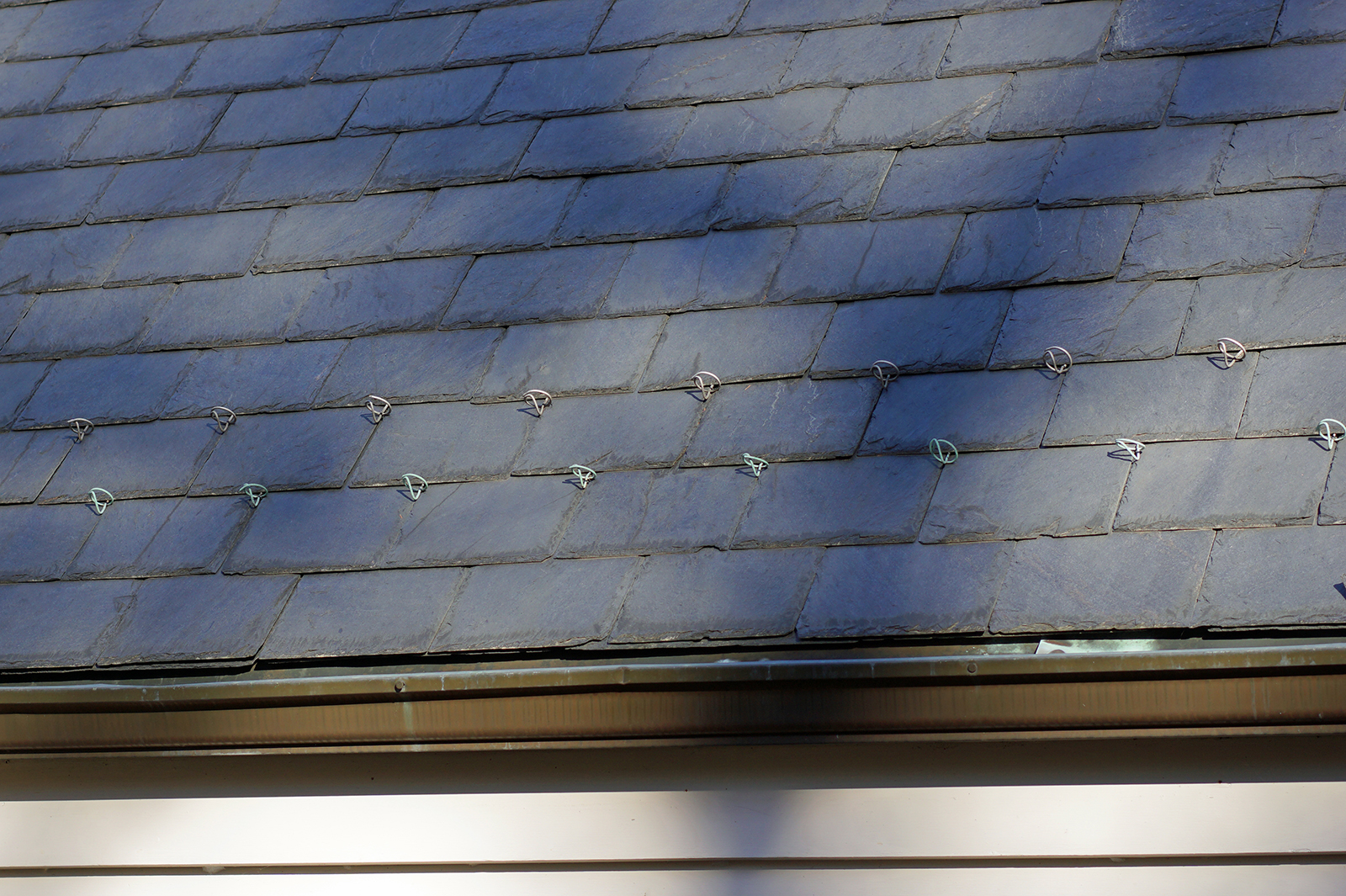 How Does Weather Impact a Roof?
Most of us enjoy fluctuations in weather; it's crucial to determine that it can also impact diverse aspects of our homes, including the roof. As a homeowner, it becomes crucial to understand how summer weather affects your roof. We'll discuss how the weather can affect a roof and provide some tips to safeguard the roof during this season.
High temperatures and thermal cycling
Extreme heat can create what is known as thermal cycling, which refers to the constant expansion and contraction of roofing materials due to temperature fluctuations. Shifting temperature from one weather to another can cause immense stress on shingles and other roofing elements. Extreme weather temperatures can lead to roofing damage, and common signs of such damage include:
Granules from shingles are loose and crumbling
Shingle products are curling and peeling
Shingles are detached and not properly secured
Shingles are falling or dangling from the roof
There are gaps or holes in the roofing
Layers of shingles are noticeably missing or improperly installed
Shingles are faded or discoloured
Roof valleys have patches without shingles
Shingling around chimneys is deteriorating or failing
You should find the solution to the damage caused to your roof due to temperature fluctuations, which can be done by contacting a reliable and licensed roofing contractor. Schedule a consultation to take on the challenges of significant temperature changes.
Heat and Ultraviolet (UV) Rays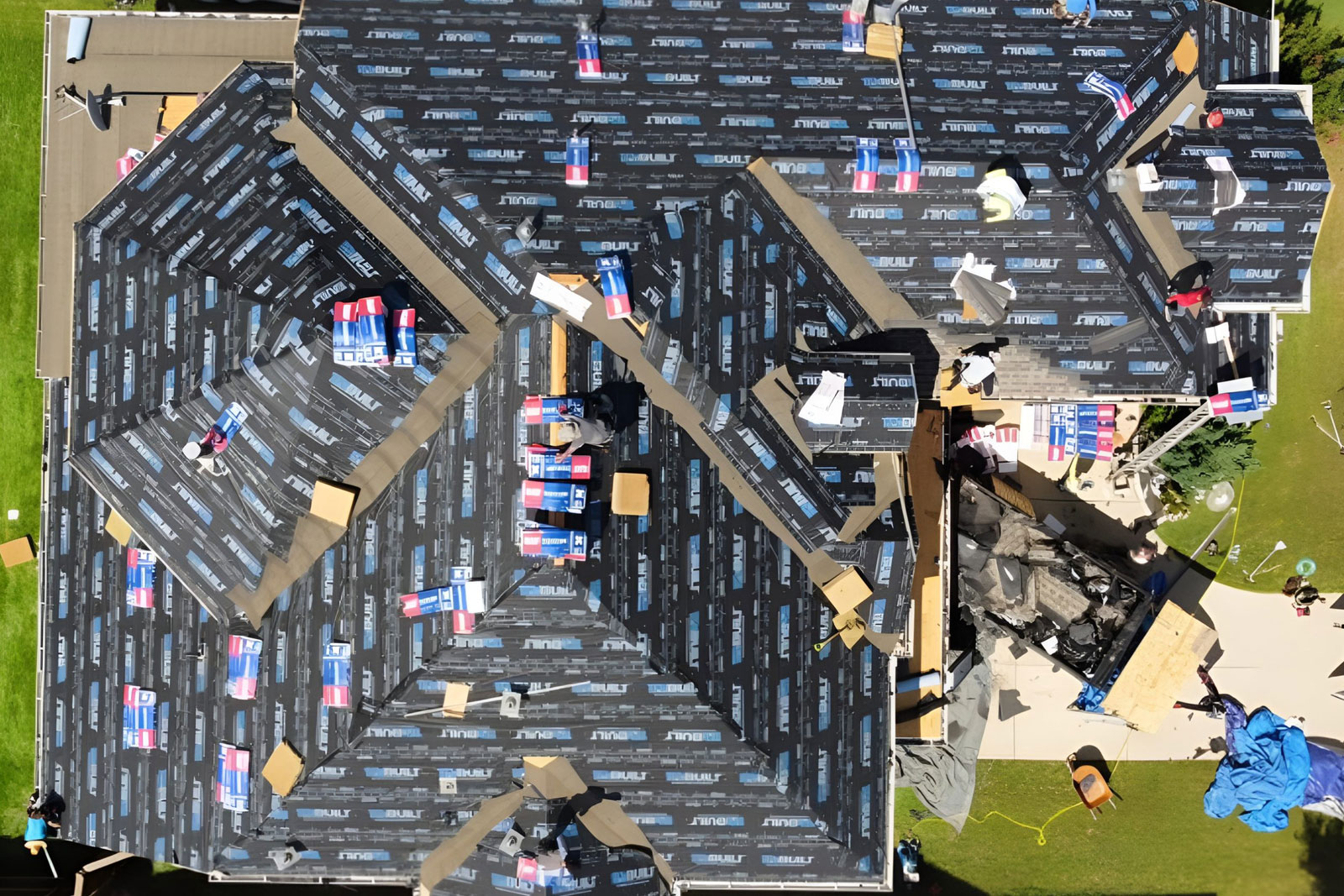 At the time of summer, roofs are exposed to intense heat and UV rays from the sun. It is most dangerous for your roof as it can hit your roof at its full impact. It's most dangerous to your roof as it has a major impact. Common signs of such heat and UV rays include:
More UV light shines on your roof, quickly decaying your roof material.
After a long period of UV exposure, shingles can buckle, and wood can crack
UV affects the roof as Oil that protects your roof can dry out; it is required to make it dry and brittle.
You should know the fact that no roof is entirely safe from UV exposure during the time of summer. However, taking the necessary steps to reduce the impact on the roof is always required.
Heavy Rainfall and Thunderstorms
Heavy rain and flooding can lead to extreme destruction of your home's roof. Excessive thunderstorms and heavy rainfall can strain the roof's drainage system, including downspouts and gutters. Most of the issues appear in heavy rainfall because water accumulates on the roof, leading to major damage. Common signs of such heavy rainfall damage include:
Mold or mildew
Water seepage, water leaks, and even structural damage
Algal growth
Rotting wood
Lingering moisture
Pools of precipitation
Weed or vine growth in gutters
Proper roofing preparation can protect your roof from the impacts of intense, unexpected squalls or an expectable summer thunderstorm. You can call your local roofing contractor to learn how to protect your roof.
Hail and wind damage can be more dangerous than rain. The way hail hits quickly and quickly, shingles can easily take on damage by wearing away granules that cover the shingles. It can pose a significant risk to the integrity of a roof. A common sign of hail and wind damage involves:
Dents, cracks and punctures in the roofing material
Lift or dislodge shingles, tiles or other roofing elements
Cracking, fracturing and fragmentation
Most homeowners select a roofing material that can safeguard them from any hail damage. In such cases, roof damage depends on hail particle sizes and length. You need a reliable local roofing company that can guide you better in case of hail and storm damage.
During winter, you can witness snow, sleet and ice that might damage your roof. When it gets below freezing, your home and property can benefit from a proper winterization plan for safeguarding diverse parts of your home from damage due to snow, sleet, ice and other winter weather conditions.
The weight of snow can cause your roof to sag and crack under pressure.
Snow, ice & sleet can weaken the home's structure and impact roof longevity.
Layers of ice can damage the roof for an aging or weaker roof.
Winters pull off your roofing shingles, leading to roof leaks and others.
Ice buildup can damage the edge of your roof that is unchecked.
Most homeowners attempt to clear snow from their roofs often so that they can avoid damage. Using a snow shovel can easily remove snow as it can damage the shingles.
Tips for Protecting Your Roof:
Schedule regular roof inspections: Professional inspections can identify potential issues and allow timely repairs or maintenance.
Maintain proper attic insulation and ventilation: Adequate insulation and ventilation help regulate the temperature and reduce the impact of thermal cycling.
Clean and maintain gutters and downspouts: Regularly clean debris from gutters and securely attach them to prevent water buildup and damage.
Trim surrounding trees: Overhanging branches can scrape and damage the roof during storms. Trim trees near your roof to minimize potential risks.
Promptly address any signs of damage: If you notice cracked or missing shingles, leaks, or any other signs of roof damage, contact a professional roofing contractor to address the issues promptly.
Want to hire professionals?