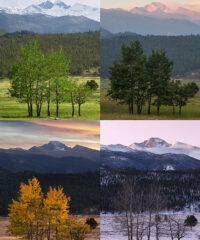 Navigating Colorado Weather: A Roofing Perspective
As a roofer in Colorado Springs, I am often asked by people if we have an "off-season" in winter, when at any given time snow could fall and cover the roofs of the whole city. While it is true that occasionally snow can interfere with my scheduled roof inspections, thankfully, Colorado has over 300 days of sunshine a year. So, when the snow falls, it usually melts in the next day or so. I'm happy to say that ECG Colorado can continue to help homeowners all year long, no matter the weather!
Another common question I hear, especially from homeowners, is whether there is a "right" time of year to get their roof replaced in Colorado. We go from snow and ice in the winter to almost certain hail in the summer. It can seem like an endless barrage of weather coming down on your home. The truth is, there is no "perfect" time of year to replace your roof. I encourage my homeowners and anyone reading this to have your roof inspected annually, and if there is significant damage, to fix the issues before snow or hail has a chance to get into your home. And, if no significant damage is found, the next time a blizzard or hailstorm comes through, you can sit cozy inside with absolute peace of mind knowing that no water is going to make its way into your home.
All in all, Colorado deals with its fair share of mother nature. As we head into Spring this year, don't put off having your roof inspected just because hail season has not come yet. Do yourself and your home a favor, and have Excel check the integrity of your roof before extreme weather comes. Your home is your most valuable asset, and our job is to help you take the steps you need to protect it, rain or shine!