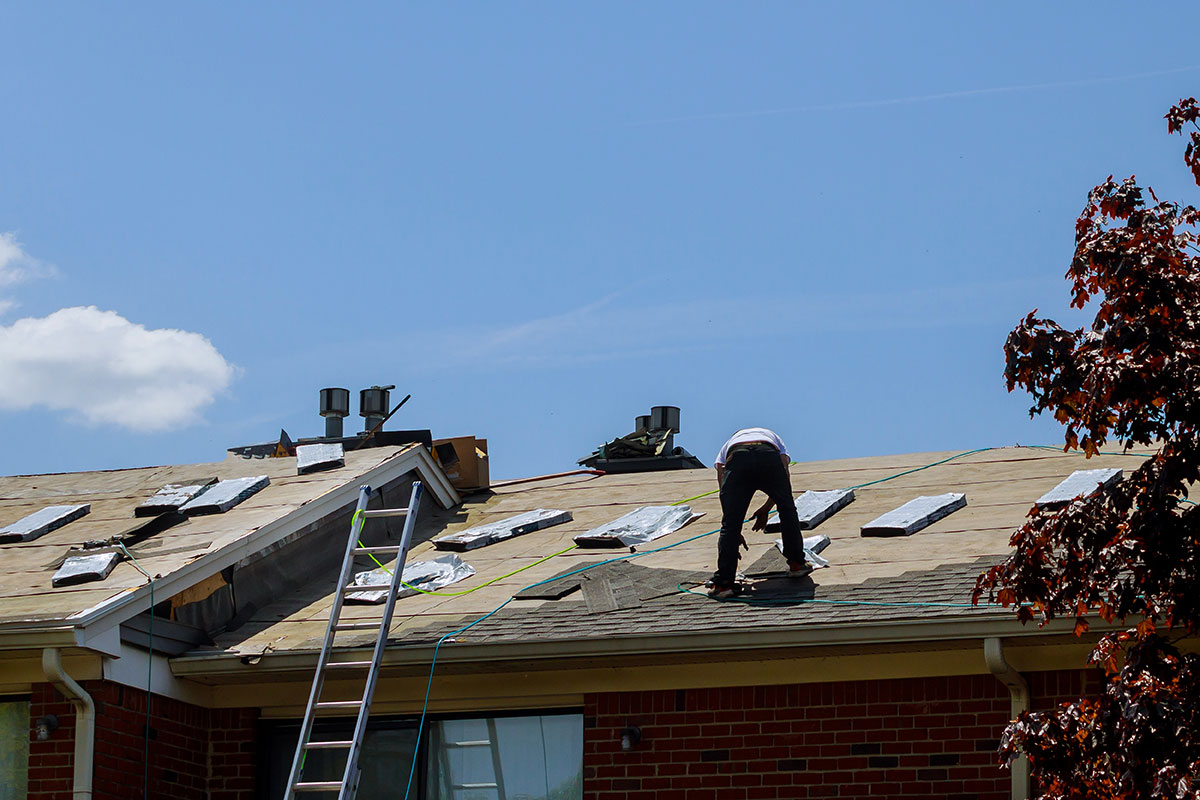 How to Get Your Roof Ready for Spring
It's spring season when you can start cleaning and beautifying your yard. You should also check your roof for the winter. The winter season involves heavy snow and wind storms that damage your roof. Thus, homeowners need to ensure that the top is prepared for the spring and winter storms that might appear ahead.
Getting your roof ready for the spring is crucial for maintaining your home and remaining protected. Let's discuss some steps that are needed for preparing your roof.
Homeowners should check their roof visually by inspecting it for spotting loose and missing shingles from the curb. Springtime is a good time to check for the shingle's conditions, and if you find any issues, you need to get it repaired. You might also witness fast-spreading black streaks on your roof; you need to call professionals to check on your roof and get it fixed.
Inspect and Clean Gutters
Homeowners maintain clean and clear gutters in their homes. Remove any debris, leaves, or twigs accumulated in your gutters. Cleaning of gutters might prevent water from backing up and causing damage to the house and roof. You should also know why you should clean your gutters.
It's the perfect time to check your attic. Inspect the underside of the roof rafters and deck in your attic for water stains, black marks, or mold, and check the insulation in the mildew of your attic. Determining mold or mildew might indicate that you have leaked your roof.
If you find any issues, contact a professional roofing contractor to repair the leak, see it, fix it, and then take measures to prevent it from recurring.
Spring is a good time to inspect the trees around your house for weak branches. Trim the branches that hang over your roof. Spring storms can cause these branches to scrape against the top, which damages shingles and other roofing materials.
Spring might lead to the growth of algae and moss on your roof. You should check for the organisms that might affect the top. Organisms can remain in moist environments and damage materials with time. If you find any, consider getting it cleaned properly without any damage.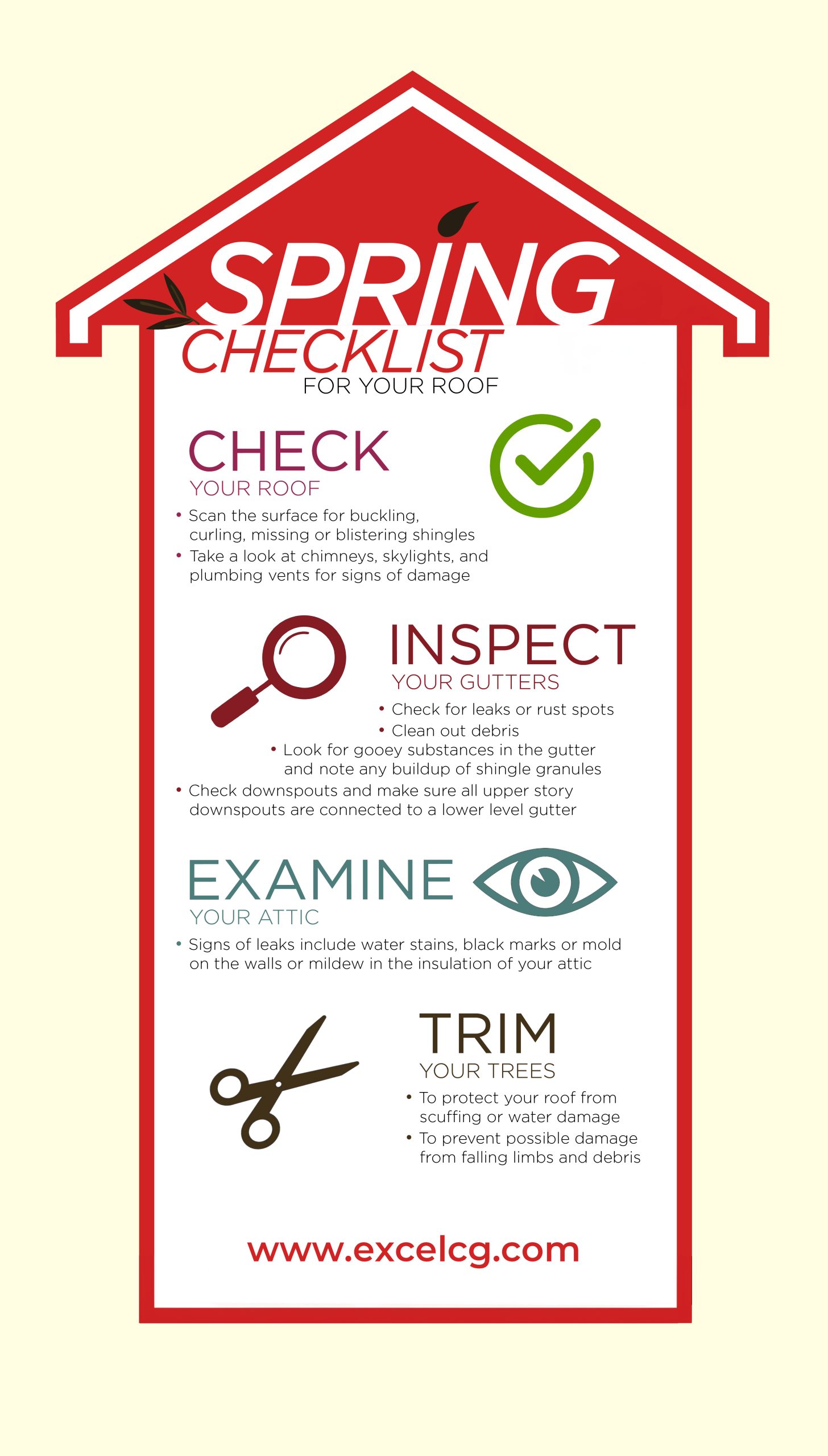 Schedule Regular Maintenance
Homeowners should take the required action by calling professionals to conduct routine roof maintenance schedules. Regular inspections and maintenance can assist in identifying and resolving small issues before they lead to the high cost of roof repair or replacement.
Always remember that your roof is essential for the overall well-being of your roof. Proactive steps must be taken to handle the challenges that spring weather might bring. If you need clarification on roof maintenance, then you should ask questions before you hire a contractor. 
Excel Construction Group recommends that you check your roof from the ground up and contact professionals to get on your top for the proper inspection. 
You can get a free roof inspection by scheduling an appointment with us as certified and reliable roofing professionals.