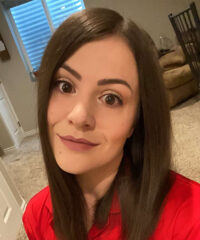 How I Joined the Roofing Industry
Before coming to Excel Construction Group, I knew absolutely nothing about the roofing industry. I couldn't tell you the first thing about roof anatomy or the different types of roofing materials. I was a fitness instructor who was looking for a new career field, and I had a friend in the company who brought me on regardless of my inexperience. Excel Construction Group gave me in-house training, on-site experience, and gave me the time and resources I needed to be successful as a Sales Consultant.
Working for Excel has been so fulfilling. Never have I been with a company who cared so much for both their employees and their clientele. I get to help homeowners through the potentially daunting process of navigating insurance claims and protecting their homes. People who, just like me one year ago, don't know the first thing about the re-roofing process and are looking for a trustworthy contractor to guide them. I am excited to continue growing with this company and I know there is always more to learn. I can't recommend Excel Construction Group enough, whether you are looking for a Roofing contractor in Colorado Springs or a place of work, this is the company to call.
Kaylee McHenry
Marketing Liaison
Excel Construction Group
(888) 814-0225