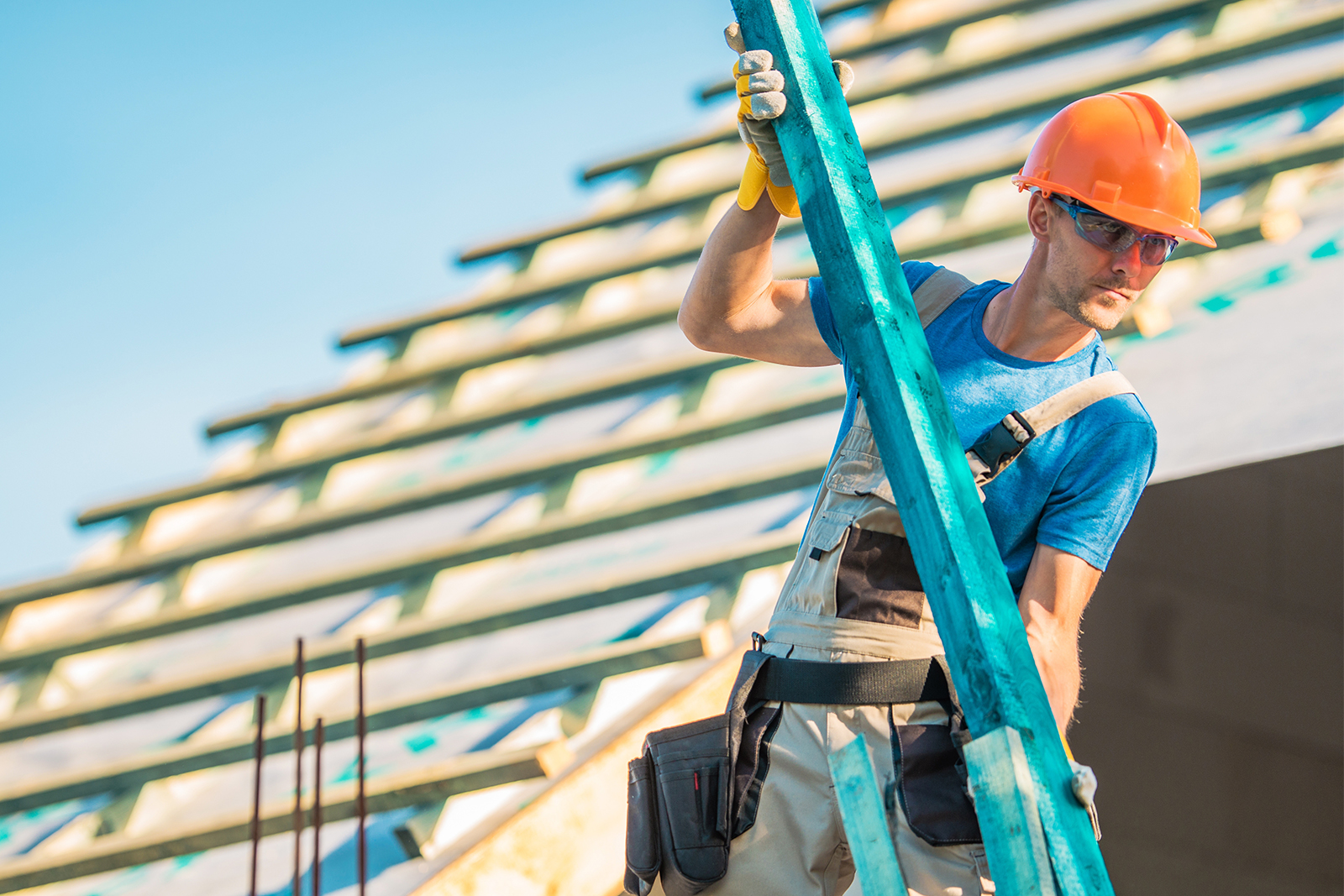 Guide to Commercial Roofing in Texas
Commercial roofing refers to the roofing system installed on commercial buildings like office complexes, retail stores, warehouses and industrial facilities. All these roofs are designed to offer durability, weather protection and energy efficiency. Commercial roofing systems and residential roofs mainly have the similar function of safeguarding property. This blog discusses commercial roofing and types of commercial roofing materials.
Types of Commercial Roofing
You must choose the right material for your roof if you are looking for Commercial Roof Repair or Commercial Roof Replacement.
Here are explanations of some common types of commercial roofing materials: 
Built-up Roofing (BUR)
Build-up roofing consists of multiple Bitumen (asphalt) layers alternated with reinforcing felts or fabrics. These layers are installed using hot asphalt or cold adhesive. BUR provides excellent waterproofing and durability. It is known for its resistance to foot traffic and punctures, making it suitable for roofs with heavy equipment or frequent maintenance.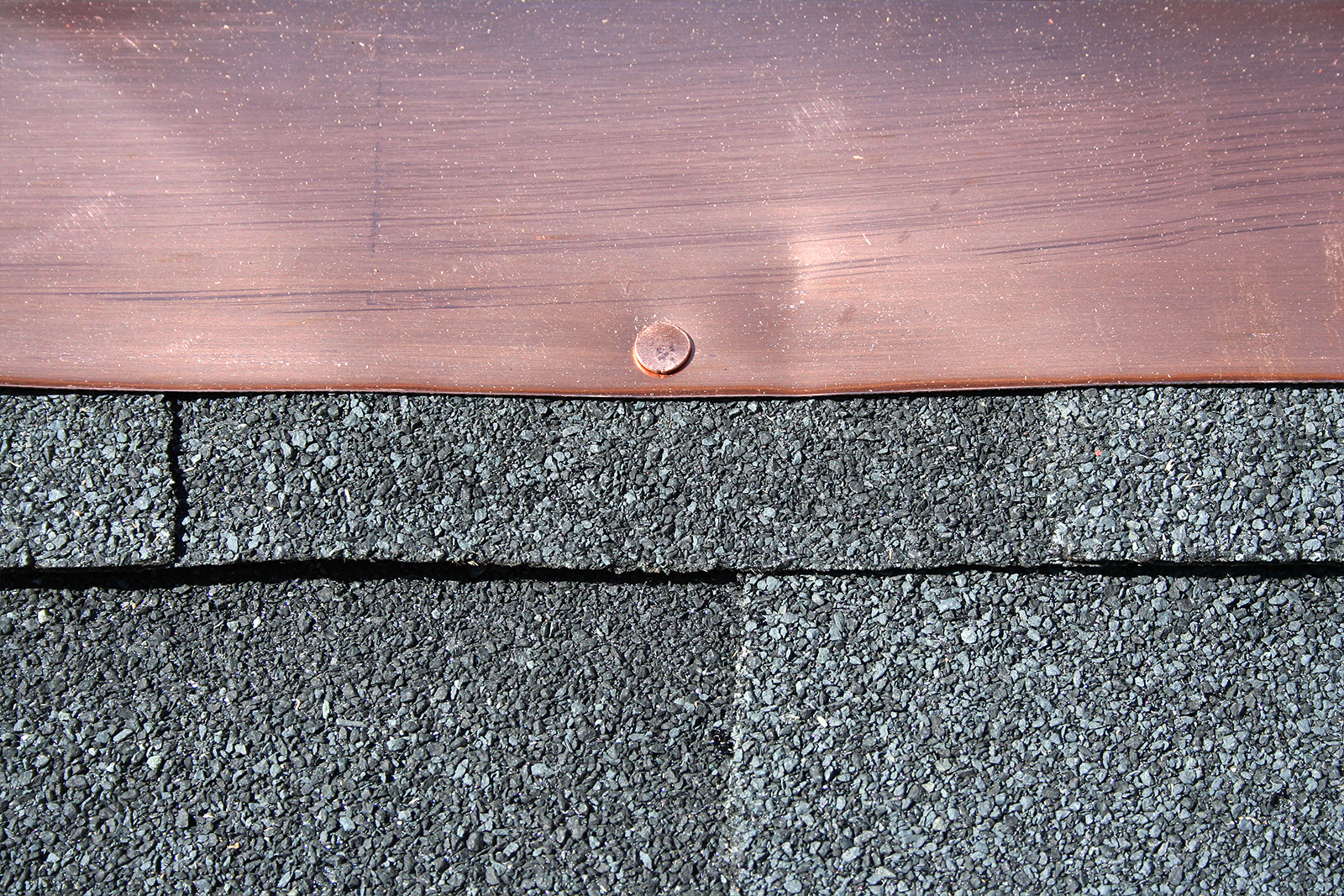 Modified Bitumen
Modified Bitumen is similar to BUR but incorporates polymer modifiers to enhance performance. It is available in rolls with a peel-and-stick or torch-applied installation method. This roofing material offers increased strength, flexibility and resistance to extreme weather conditions like high winds and hail. It also has good waterproofing properties.
Thermoplastic Olefin (TPO)
TPO is a single-ply membrane roofing system made from a blend of rubber and plastic. It is lightweight, durable and highly reflective, which helps to reduce energy costs by reflecting sunlight away from the building. TPO roofs are typically installed by heat-welding the seams, offering strong, watertight connections. It provides good resistance to UV rays, chemicals and punctures.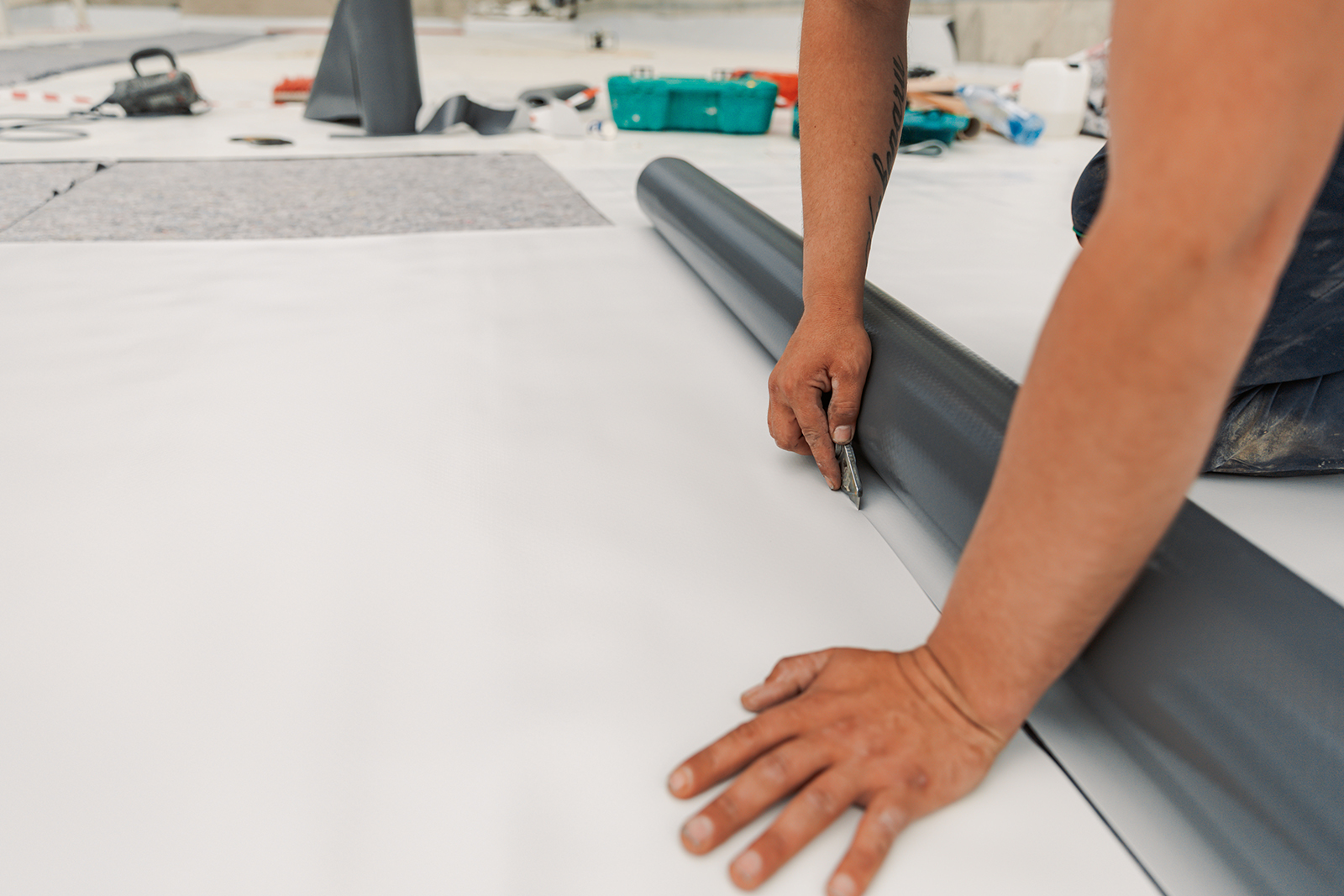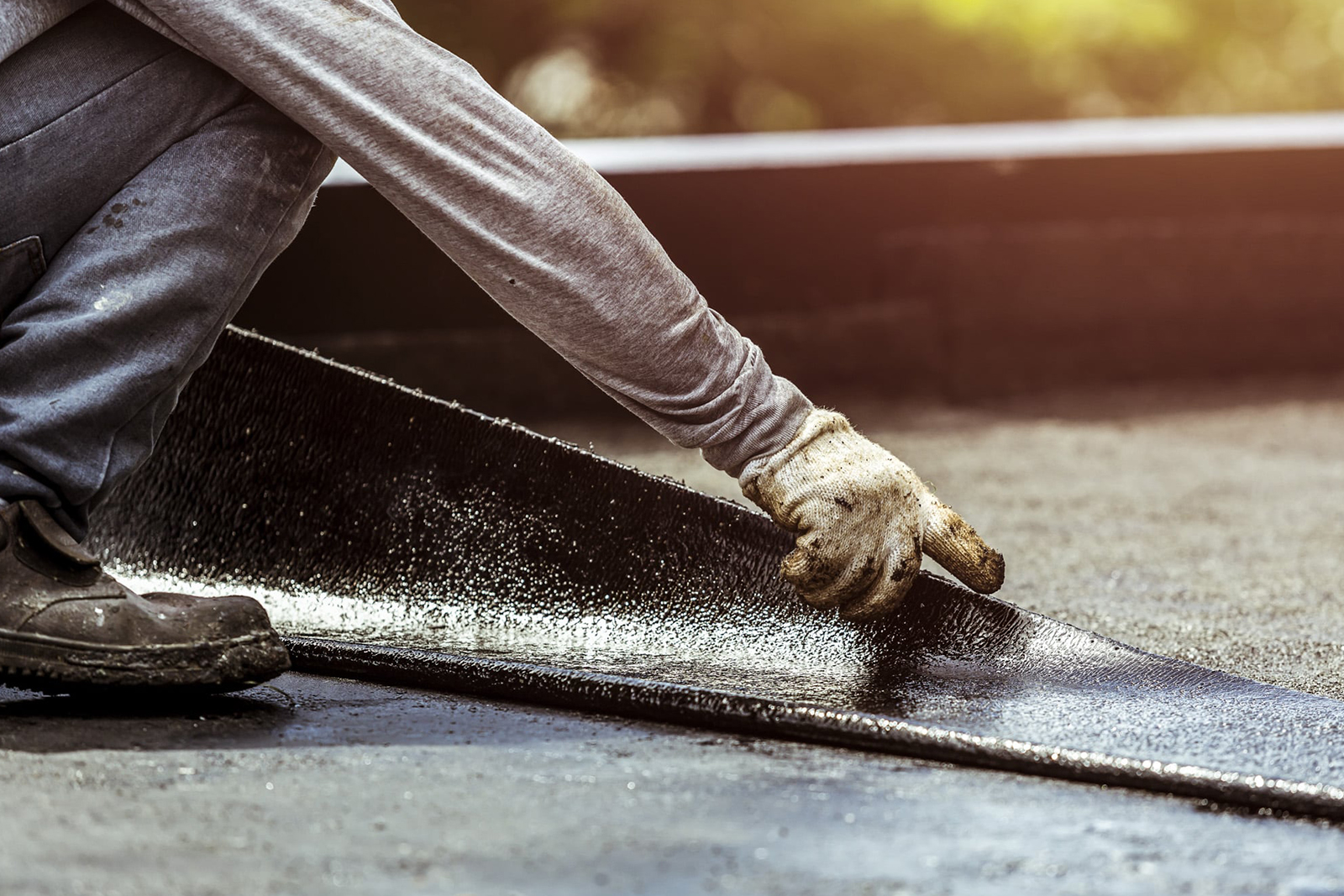 Ethylene Propylene Diene Monomer (EPDM)
EPDM is a synthetic rubber membrane that is used for commercial roofing. It is available in large rolls, which are then adhered, mechanically fastened or ballasted to the roof deck. EPDM is known for its excellent weather resistance, durability and flexibility, allowing it to withstand extreme temperature fluctuations. It is also resistant to UV radiation and ozone.
Metal roofing
One type of commercial roofing is Metal roofing systems available in various materials like steel, copper or aluminium. They can be installed as panels or shingles. Metal roofs offer exceptional longevity, durability and resistance to fire, rot and insects. Such roofs are lightweight, making them suitable for many buildings. Metal roofs can also be highly reflective, contributing to energy efficiency.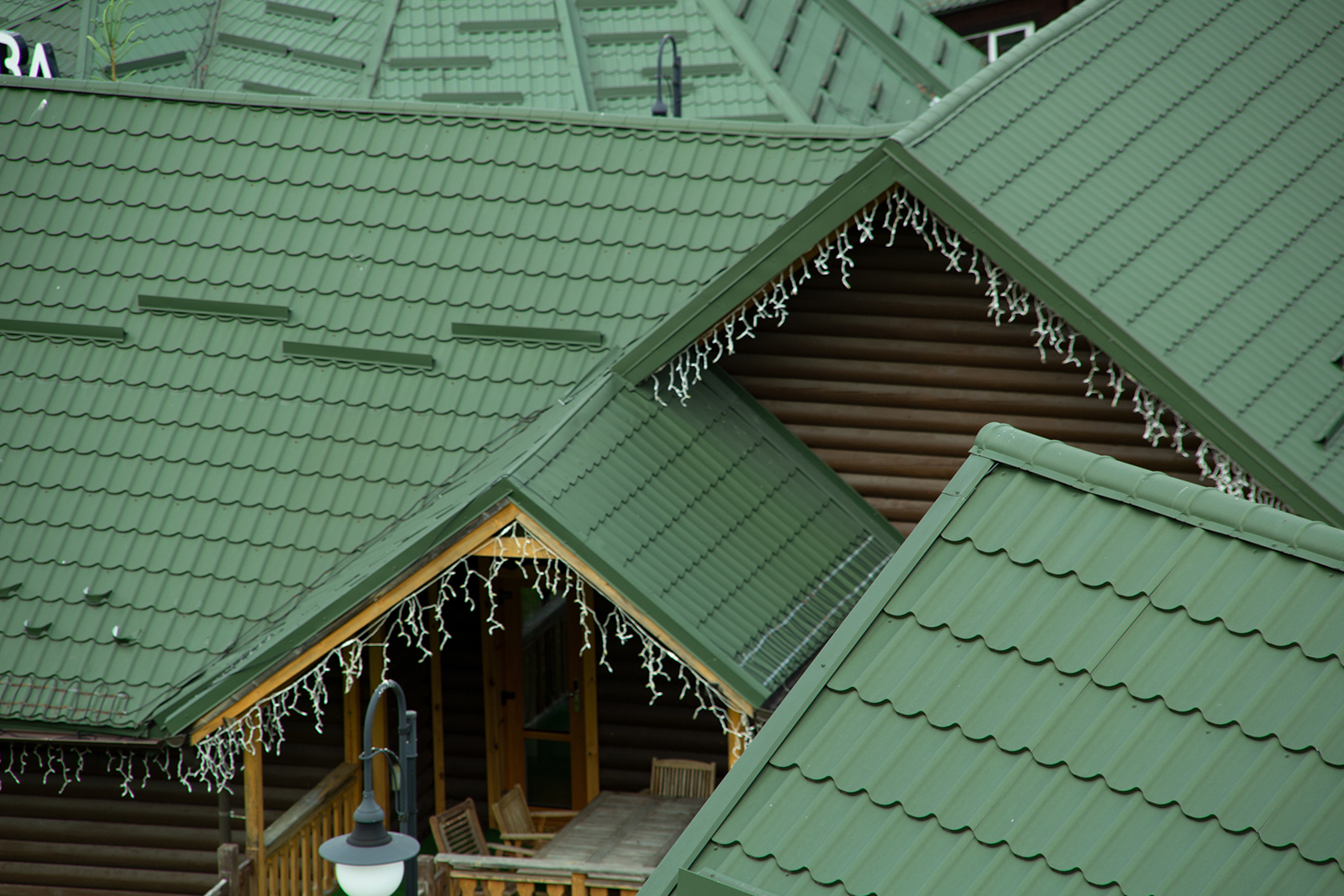 PVC Roofing
PVC (Polyvinyl Chloride) roofing consists of a single-ply membrane made of PVC material. It is known for its durability, strength and resistance to chemicals, fire and punctures. PVC roofs are typically installed by heat-welding the seams, ensuring a secure and watertight bond. This type of roofing offers excellent energy efficiency and is considered highly reflective for reducing absorption and cooling costs.
Commercial Roofing Installation
Commercial roofing installation is properly and professionally installing a roofing system on commercial buildings. It involves the process of planning, preparing and professionally installing a roofing system on commercial buildings. It starts with evaluating the building needs, choosing the suitable roofing material and designing a comprehensive roof plan.
Pre-installation ensures safety measures, eliminates existing roofing if required, and inspects the roof deck. Commercial roofing installation requires professionals who can add insulation, apply the chosen material, install flashing and detailing and set up a proper drainage system. For the proper protection of your roof, you can apply roof coatings, as it offers wide range of benefits. Quality assurance measures like testing and inspections are conducted throughout the process to ensure adherence to design plans and local building codes.
It is suggested that you need Best Commercial Roofers for better commercial roofing installation. Professionals can perform successful installation and regular maintenance of the roof, which is suggested to extend the overall lifespan and identify any possible issues promptly.
Commercial Roofing Regulations Texas
In Texas, commercial roofing projects are subject to regulations and building codes set by the local and state authorities. All such regulations aim to ensure safety, durability and compliance with the industry standards. Specific regulations might vary between jurisdictions; the Texas Department of Licensing and Regulation (TDLR) oversees licensing requirements for roofing contractors in the state.
Contractors must hold a valid license issued by the TDLR to legally perform the roofing work. In addition, building codes and regulations linked to commercial roofing in Texas may cover areas like fire resistance, wind uplift, resistance, drainage systems, insulation requirements and energy efficiency standards. Excel Construction Group is familiar with the relevant regulations and works with professionals who understand codes to ensure compliance is followed.
You get a lot of options to take into consideration when selecting a roofing system. Excel Construction Group combines the best material tailored to your job's needs with superior quality for Commercial Roofing Texas. Our professionals guide you in selecting the roofing material after inspecting your roof. You can get a Free Inspection and then select the material that remains cost-effective.
Excel Construction Group can help you to create solutions to your commercial building needs. Please contact us at (833) 324-2699 if you want Commercial Roof Repair or Commercial Roof Replacement for your property.