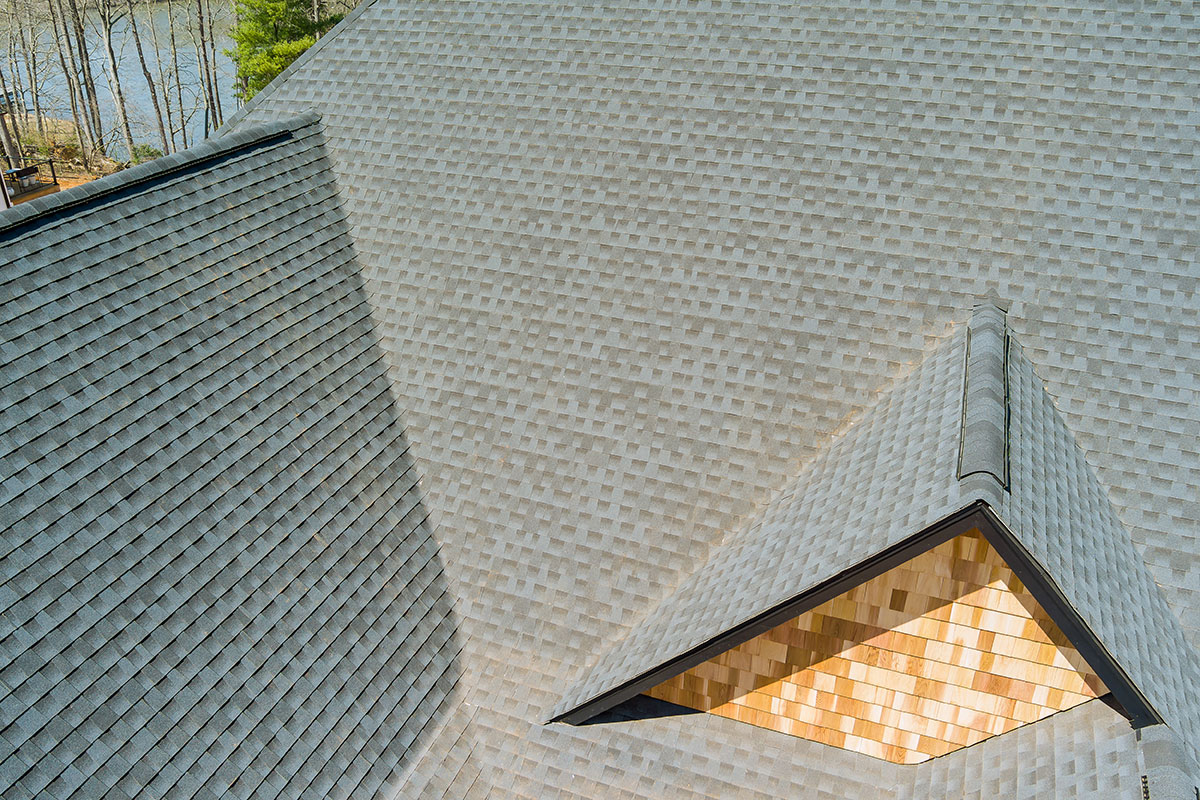 Popular Roof Shingle Colors
Do you know the right color for your roof? Regarding the new top, picking the right color for the shingles is essential. For homeowners, it is necessary to decide considering the available options. We all want to protect the house and give it an aesthetic outer look.
Let's explore the most popular roof shingle colors for residential properties involving the latest trends and styles.
Gray Shingles: Timeless Elegance
Gray shingles are perfect for homes, giving a timeless and sophisticated look that complements various architectural styles. This color remains versatile and assists diverse home designs. Light grey shingles can create a clean and modern appearance, while dark grey shades can add depth and contrast.
Brown Shingles: Warm and Inviting
Homeowners who want a warm and inviting aesthetic look for the home can go ahead with the cedar or rustic brown tones that come with the brown shingles. If you have rustic-style homes, then it goes well with it. You can easily sense coziness and blend seamlessly with the natural surroundings. Brown roof shingles are available in diverse shades of light beige, chocolate brown, and deep caramel. A wide range of shades in brown color makes it easy for homeowners to match the home's overall design. These brown roof shingles are believed to be perfect for homes with natural and organic stone and wood accents.
Black Shingles: Bold and Modern
Black always remains a popular color for your roof. Homeowners who want a bold and modern look for their home can select a black color. They form a sleek, dramatic look that is usually linked with contemporary and minimalist homes. Most of the chosen architecture is black as it remains great for hiding all kinds of stains and dirt that are best for roofing.
Green Shingles: Harmonious with Nature
The green color of the shingles looks like a forest or sage that harmonizes beautifully with natural surroundings. It has different shades incl, including light green, forest green, and sage green, which makes it unique and eye-catching for homeowners. If you want an organic and natural architectural style, this color can give your home a modern or contemporary design.
Red Shingles: Distinctive and Vibrant
The dark-colored roof generally goes with the red color, giving your property a vibrant and distinct look. All these colors go well with Spanish, Mediterranean, or Colonial-style houses. Get unique characters for your home and make your home stand out in front of your neighborhood.
Blue Shingles: Unique Vibe
For your unique home exterior look, homeowners generally choose a blue color that is eye-catching. Light blue shingles can evoke a beachy or coastal vibe looking for your home. That golden color of blue remains the perfect shade for your home.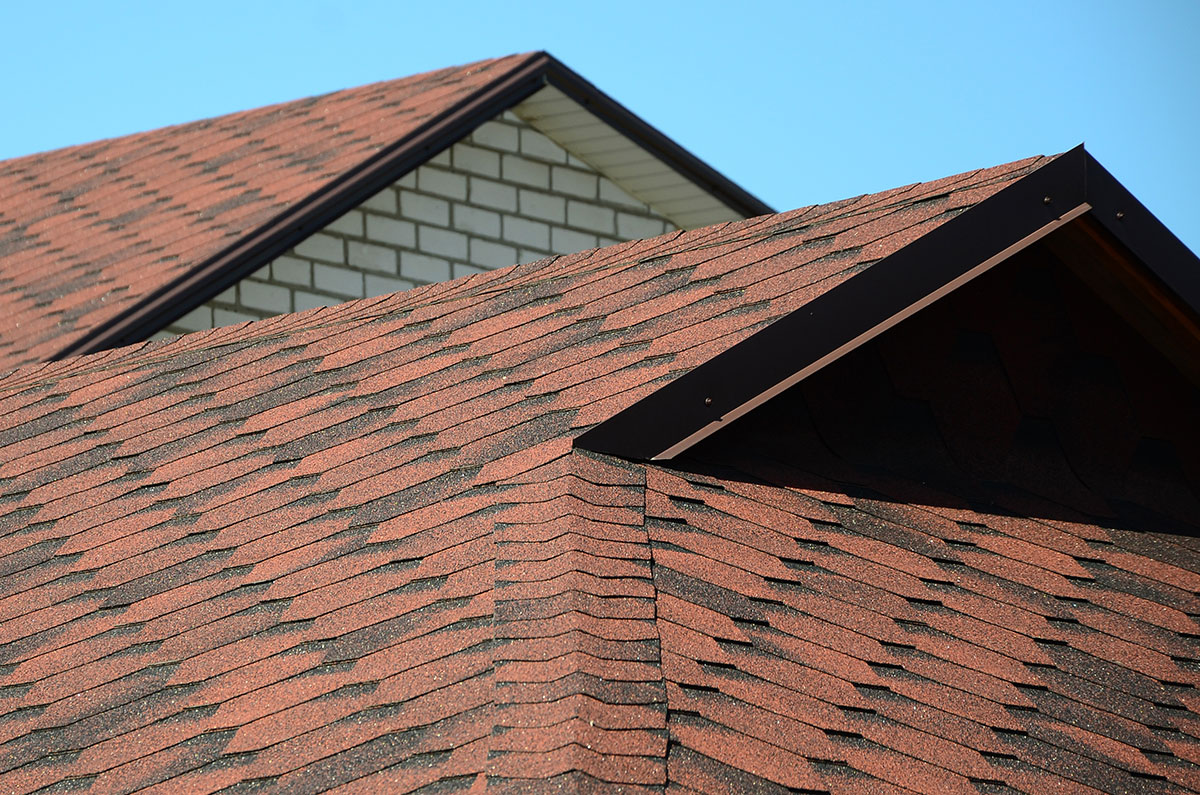 Most Popular Shingle Roof Color
The most popular shingle roof color is Black, as witnessed in a recent survey. Homeowners believe that it matches both the modern and traditional look of the home, due to which they prefer it the most. However, homeowners also consider shades like grey, brown, and blue that enhance the look of the homes.
Some homeowners prefer lighter roof colors as they remain better for energy efficiency; lighter shades don't get as hot as black shingles under the sun. If you want a more energy-efficient roof, use light roof shingle colors.
Excel Construction Group can provide better guidance for selecting roof shingle colors for your property. If you choose the option for the new roof, you should go with the shingle color for the year 2023, or you can choose black, which remains the most popular shingle roof color.
Shingle Color for the year 2023
Are you looking to upgrade your home's curb appeal? Consider the 2023 shingle color of the year, which is Midnight Plum. This beautiful and bold color gives an elegant touch to your roof with violet shades and silver highlights. You can pair this color with a neutral color scheme that creates an eye-catching contrast. Homeowners generally see beauty and durability; midnight plum is the perfect choice. It's the ideal time for you to stand out from the crowd.
It blends well with the blue and red tones that compliment the diverse exterior design styles. It goes well for homeowners looking forward to traditional to contemporary colors and remains an excellent choice to reflect their bold choice for roofing color.
Colorado's Weather and Roof Shingle Color Selection
In Colorado, the weather can often be extremely harsh, with cold winters and hot summers. Their weather can cause the roof shingles to fade, discolor, brittle, and crack. Colorado is recognized for stunning landscapes and varying weather patterns and offers unique challenges and opportunities for roofing companies. Springs need to consider the impact of snow and ice on their projects to make appropriate selections for proper maintenance of the color.
Shades of brown, tan, and green are considered Colorado's most popular roof shingle colors. Architectural styles go well with these colors; they allow easy coordination with other design elements like door colors, shutters, siding, etc. Black and grey roof shingles are considered popular colors used in Colorado. All these colors are perfect for homeowners looking for a sophisticated and classic look.
For Colorado Homeowners, it becomes necessary to consider the roof shingles' durability and color when selecting. Always use appealing roof shingles, whether constructing a new house or remodeling an existing one. Color should be considered to remain favorable for the homeowners.
Excel Construction Group is an experienced residential and commercial roofing company that provides quality and premium services.
We provide various colors and styles that match the right shingle color to any home's style.
Contact us at (844) 601-ROOF (7663) for a free roof inspection and learn more about the perfect choice of color for your roof.