Excel Construction Group has been proudly serving the DFW area since 1996. With our
custom roofing, we offer an opportunity to not only improve the aesthetics of you home, but
to make your roof more durable and efficient. All of our supplies are obtained through Gerard,
and Decra, to create a unique and beautiful roof to make your home stand out. Our
custom roofs come with a lifetime warranty and customer satisfaction is guaranteed!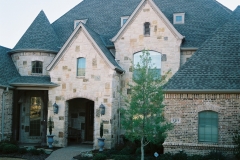 Our Vendors: